Meet the Travel Team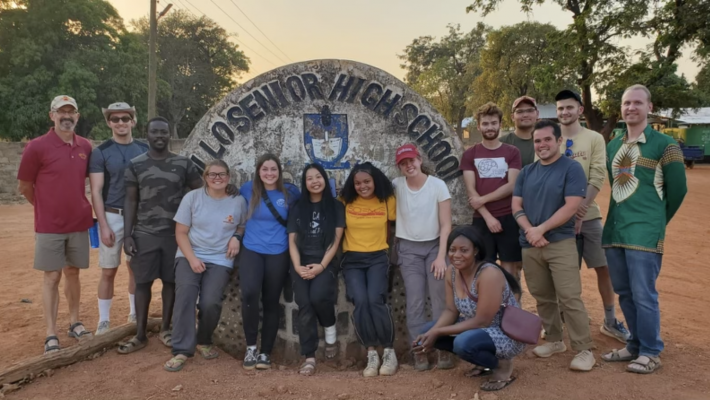 The Winter 2022-23 Travel Team consisted of eight of our student members: Keziah Schwendemann, Becca Cheney, Sarah Ng, Tiauanna Little, Sam Schmitt, Soren Wagstrom, Isaac Bradford, and Josh Ledesma.
Winter 2022-23 Travel Team Experiences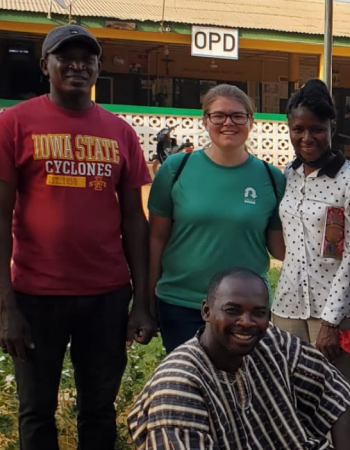 Keziah Schwendemann
Mechanical Engineering
Keziah is on the Fundraising Team for EWB. While in Ghana, she was the Clinic Mechanical and Electrical lead. Some of her tasks included meeting up with the electrical subcontractor for discussion, as well as various stakeholders. She visited St. Joseph Polyclinic and Hain Clinic, and joined in the consideration of backup power options. She also researched the questions clinic teams gave her concerning the height and design of the water towers, septic tanks, biodigester, locations of the waste disposal sites, and sanitation piping design. She also got to help make Shea butter!
Keziah's favorite part of the trip was visiting the Karni dam because of its beautiful landscape, which resembled an oasis compared to the dry landscape of Ghana. Something Keziah had to get used to was the cultural difference in the concept of time. Most things were planned to start within a window of time, rather than at a specific time. The hardest part of the trip for Keziah was coming back, because logistics were complicated after Sarah sprained her foot! Dr. Maier, the EWB faculty advisor, had urgent meetings to take care of in Tunisia, and Sarah had to use a wheelchair, so keeping track of everyone and making connections was a challenge. On the plus side, having a wheelchair meant they got to be in the front of the line sometimes! 
Keziah put in a lot of work for this trip, and we are sure her efforts were greatly appreciated by the community!
Sarah Ng
Industrial Engineering
Sarah is the 2023 EWB President! While in Ghana, Sarah worked on both Shea Nut and Clinic projects. She initially worked on a value proposition for the shea nut platform and standardized the shea nut process, but ended up attending most of the clinic project meetings in Ullo.
Sarah's favorite part of the trip was seeing the projects in real life! It is one thing to work on them here in Iowa, but it became so real to see it in person. She also loved being able to learn more about each project. She was able to follow each project for a few days. She learned so much about what the project teams have been working on, and it allowed her to fully understand the overall scope of what our organization is doing! A memorable moment for Sarah was when a couple travel team members and herself went to Kogori and were gifted a chicken, a goat, and some yams! The hardest part was remembering not to drink unfiltered water – bringing her own water bottle was something she usually forgot. 
Sarah has done so much for this club, and her efforts are surely felt and appreciated by the community members in Ullo!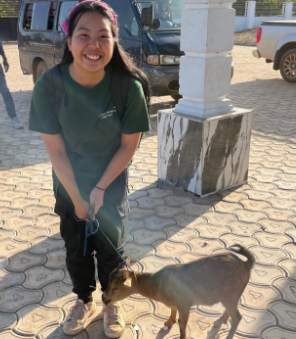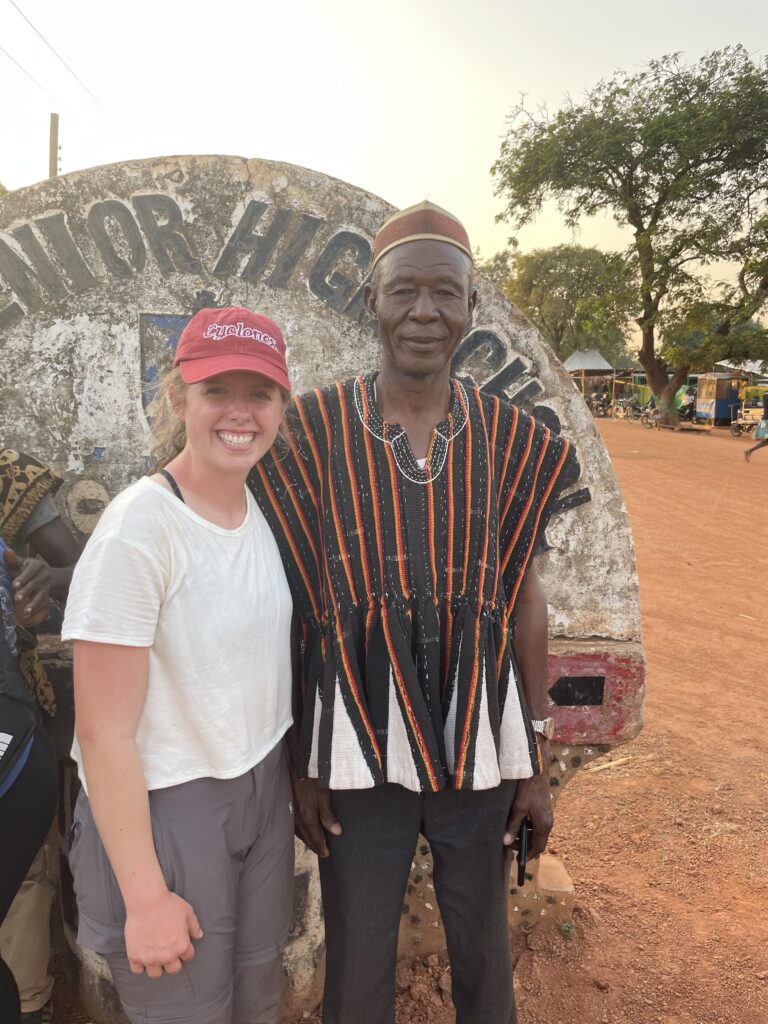 Sam Schmitt
Mechanical Engineering
Sam is the new Shea Nut Team Lead! During her time in Ullo, she did some assessment for the Shea Nut project. This included making Shea Butter (a very tedious, three day process), learning about drying and storage practices, and purchasing Shea Butter for fundraising. She was also able to continue assessment of boreholes in the Ullo traditional area started last summer. The team helped with KNUST's implementation of a water distribution system that connected water to Ullo Senior High School administrator's bungalows and classrooms. This got some brainstorming going for the clinic project as well. 
Sam learned so much on the trip: about Ullo, Ghana, our projects, engineering, and herself. It was cool for her to see the projects in person and meet the people whom the projects are impacting. She had a lot of fun working with everyone she had heard so much about: Paul, Justin, Immaculate, Agape. It was non-stop work and play – dancing, mafia, and being gifted a goat for consumption are only a few of Sam's highlights. 
Sam's time in Ullo was something she will never forget, and the same can surely be said of the community members her work has impacted.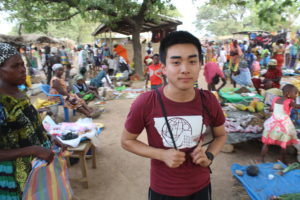 Joe Kim is a sophomore in industrial engineering, as well as one of our 2 vice presidents of engineering. In our clubs he works with Project DoC. While he was in Ullo, he was on of the Health and Safety officers, and he also worked on the clinic assessment. This means he held a lot of meetings, visited health centers in Ullo, and visited and
Read More »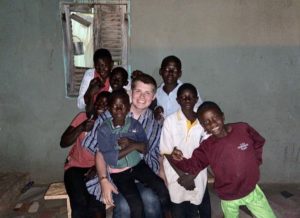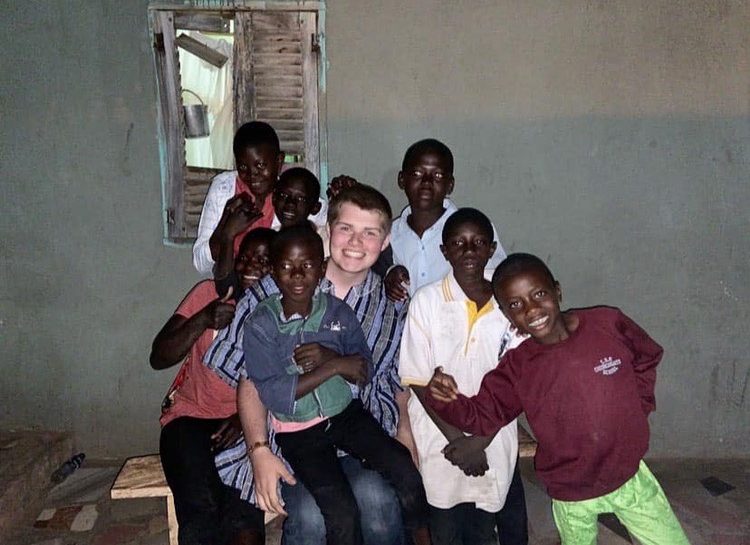 Reed is a sophomore majoring in business management, global marketing, and international business, and he is our club's recruitment chairman, as well as our shea project lead. While he was in Ullo this summer, he was in charge of the shea nut project, as well as taking photos on the trip and contributing to the clinic project. His favorite parts of Ullo were the food,
Read More »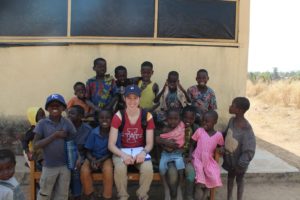 Paige Jewell is a senior majoring in civil engineering. While in Ullo, her job was to do assessments for our clinic project. She would survey potential locations to build the clinic, gather opinions of how the clinic should be built, find what support our project would receive, and visiting current health facilities. She would also help others when tasks came up, but her main focus
Read More »